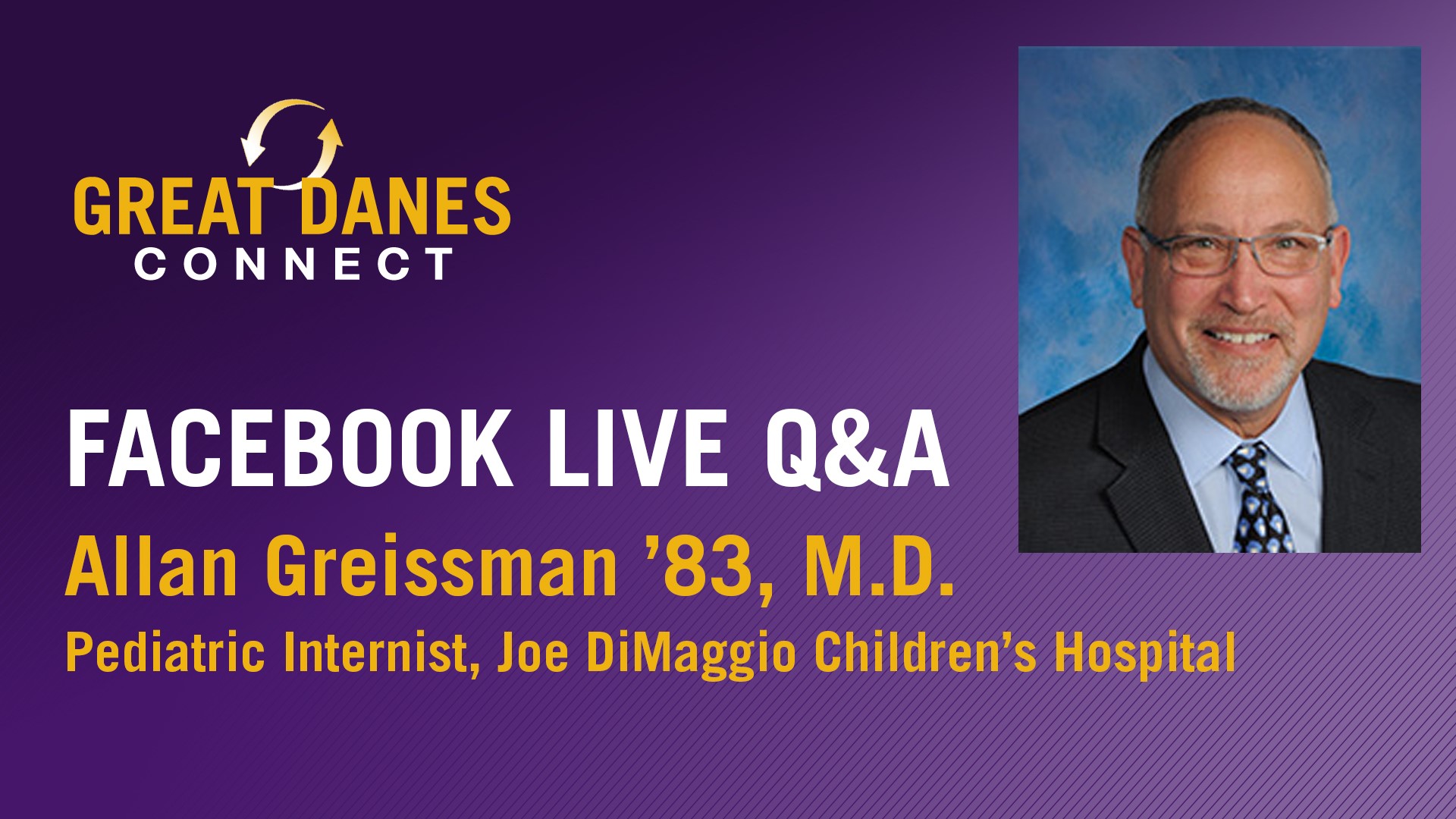 UAlbany Great Dane, Dr. Allan Greissman '83, M.D., recently joined his alma mater for a live Facebook Q&A on the COVID-19 pandemic and its effect on children.
During the 30-minute live stream, Dr. Greissman provided viewers with an update on the COVID-19 cases locally in Broward County, the precautionary steps Joe DiMaggio Children's Hospital has put into action to prevent the spread of the virus within in the hospital, and how the hospital began preparing at the beginning of the outbreak in the event they receive pediatric COVID-19 patients. Dr. Greissman also answered live questions from viewers and enforced the importance of proper hand washing, avoiding touching your face, staying home and away from others, and getting the flu shot.
To watch the full video, click here.